21st Dec 2012
Dear Friends,
It's been a productive year for House32 Web Design!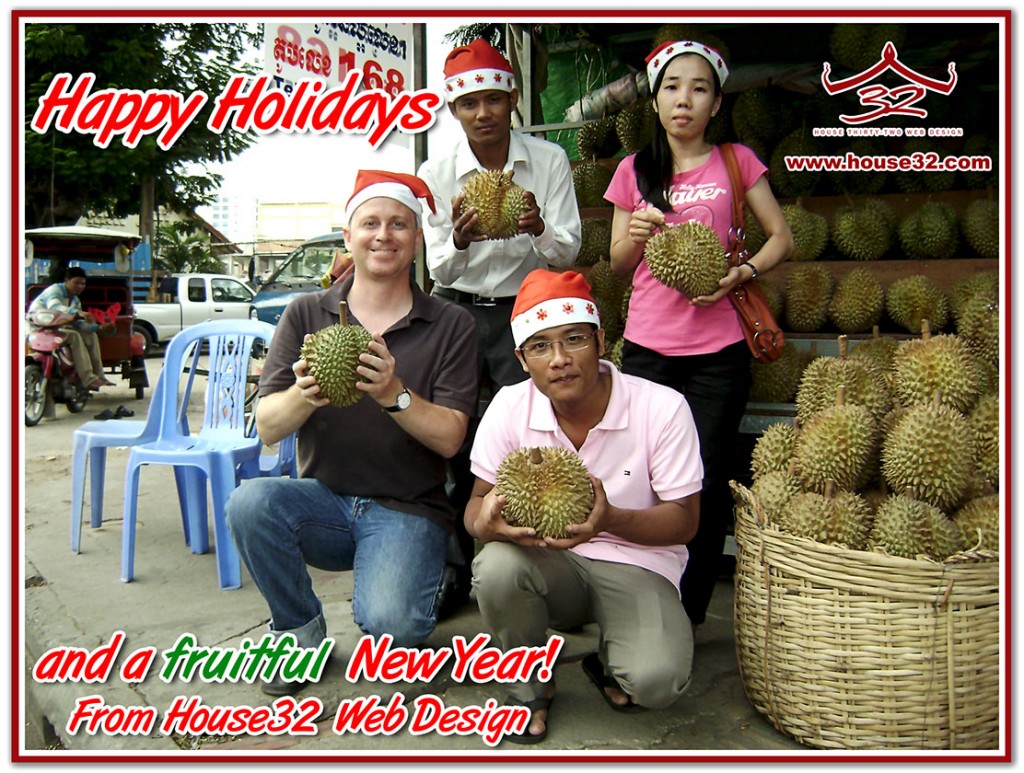 Continuing our efforts on Southeast Asia's first 'Open Data' web site (Open Development Cambodia), we aimed to set high standards for our work. Something seems to have worked; we had team members join the Open Knowledge Festival in Helsinki, Finland, and were written up in 'Le Monde'.
In Cambodia the team presented at Barcamp Phnom Penh and BlogFest Asia. House32 is also a proud supporter of the monthly Phnom Penh Mapping Meetup, attracting a diverse crew of guests from varied fields.
In addition to mapping new terrain, there was a decidedly gastronomical bent to our web work this year as we shared our expertise with The Blue Pumpkin, Deco, and Java Café.
Wishing you the very best wrapping up this year, as well as a productive 2013!
Best regards
The House 32 Team