13th Feb 2012

Java Gallery is a landmark on the cultural scene in Phnom Penh, providing contemporary art accompanied by delicious food.
For visitors and locals alike, it's hard to miss! You can see their many efforts at JavaArts.org.
Now, in addition to fine art, House32 is proud to have completed a web site devoted to the tasty treats of Java Café's kitchen and bakery: JavaCafeandGallery.com!
Enjoy!
Twitter: http://twitter.com/javacafegallery
Facebook: http://www.facebook.com/javacafeandgallery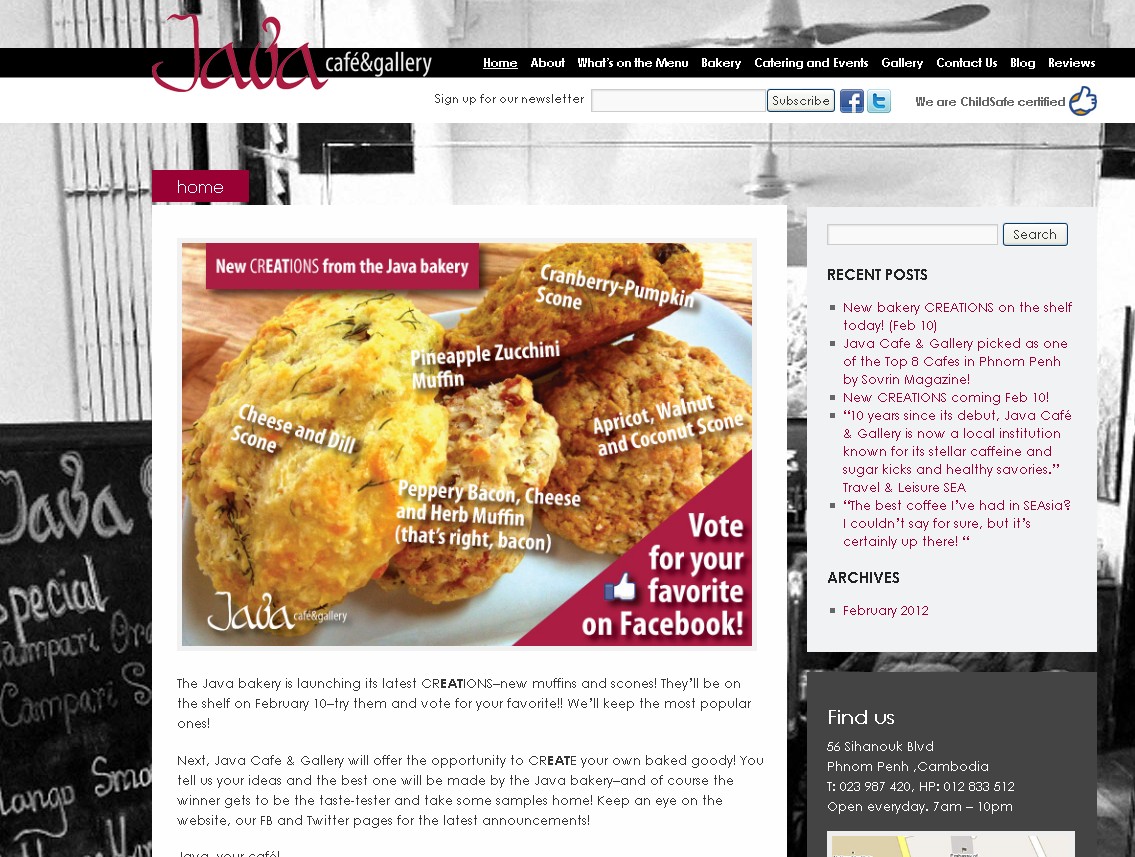 Note: Java Cafe and Gallery is a ChildSafe Certified Family Friendly venue. For more information, visit the site!